Government Contracting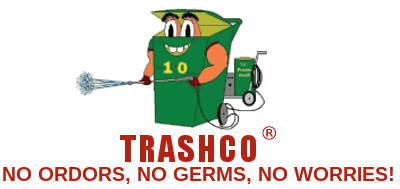 Why choose TRASHCO, LLC
Organizations choose us for their specialty cleaning needs. We focus on client-specific requirements within their budgetary goals. TRASHCO utilizes "GREEN" cleaning processes and products for commercial and government entities.
CAGE#:6C261
DUNS:015402504
FEIN:27-1179438
BUSINESS TYPE: Certified Small Minority Owned Business
NAISC CODES: 424710, 561210, 561720, 561730, 561740, 561790, 561990
Who we are!
10 years in the pressure cleaning industry
6 years in business
Specialty trained – detail cleaning
Green cleaning experts
Accredited LEED Green Associate
Guaranteed service
Certified minority owned vendor
What we do!
Dumpster, compactor, trash chute cleaning
Eco-friendly fleet vehicle wash
Eco-friendly restroom hygiene
Janitorial product sales
Pressure cleaning includes, but not limited to: buildings, sidewalks, parking lots, garages, etc.
Drop-N-Go 8 yard dumpsters on wheels
Day porter services
Dustless blasting
Parking lot sweeping
What we have!
We have over 6 years experience providing a unique cleaning service. We have found a niche that will revolutionize the way industries think about trash receptacles, fleet vehicles and restroom hygiene.
Some of our clients!